Welcome to Linear Recruitment
We're an independent, service-orientated recruitment partner. We work with high-calibre people on temporary, contract and permanent positions in construction & property, rail & transport, power & utilities amongst other related industries. In 2021 we also launched a new area of our site dedicated to industrial recruitment.
With recruitment offices in Sheffield, Newcastle, Manchester and Shirebrook, we work throughout the UK and have genuine national coverage through our expert teams of recruitment professionals.
Recruiter of Choice
It's our ambition to be the go-to recruitment partner for both our candidates and clients. We achieve this by placing each person in the role that's right for them. We understand our business is all about people and building strong relationships with all our customers to understand their needs and ambitions. We'll only ever place you in a role that's right for you.
Get in touch
Take a look at our Case Studies to find out more about how we've supported our clients to achieve their objectives through high levels of customer service and personal approach to recruitment.
Keep up to date with the latest industry and Linear news by viewing our News page and following us on Facebook, Twitter and LinkedIn.
This is a unique market. Dave always seems to find the right applicants, is always honest and always keeps me informed throughout the recruitment process. I would recommend Dave to any engineering company especially companies who require specialist trades.

Richard Wilkes (Emerson Automation Solutions)

We have used Linear for well over a decade and consider them to be the only agency that fully meets our needs. Their consultants always listen to our requirements and match the best candidates to the roles.

Mick Quinn (GMR)

We find all of the Linear team extremely helpful and communicative in advising if they have been able to resource our sites as requested. Our contact is extremely knowledgeable about the industry we work in.

Caroline Johnson (C Spencer)

Linear stands out from any competitors. There is a reassuring sense of passion and pride to obtain a position that you will suceed in and enjoy. Over the past four years I have had nothing but support and encouragement from my recruitment agency. Linear Recruitment has exceeded all of my expectations

D Howells (Candidate)

Friendly, always there for you and if half the agencies out there followed suit the recruitment sector wouldn't have hald the negative stigma it has.

L Ridgeon  (Candidate)

The level of contact and communication was 100% every step of the way. I am very impressed with Linear Recruitment's professionalism and welcoming service. I had registered with other leading agencies but they paled in comparison.

S Bone  (Candidate)

I have been working with Linear Recruitment for a while and they always deliver. They have a knowledgable, pro-active and friendly team who I have promoted to my colleagues at Wates. I can highly recommend Darren and his team.

Ben Simona (Operations Manager)

I joined Linear Recruitment through a referral and have since not regretted this. Linear is manned by knowledgable front line staff who listen to concerns and are very quick in response to issues or emails. The rail recruitment team always inform you in advance if there are no shifts for the coming week or if there are any changes and this has always been done in a courteous and professional mann…

Joseph Yankson (Candidate)

I've worked with Linear Recruitment for a number of years as both an employer/client and now a candidate. The team's transparent and honest approach has offered a strong relationship, helping in the selection of candidates. Whilst working with Linear as a candidate, Laura has proven to be proactive and resourceful, whilst always maintaining good communication. She's taken time to understand me as…

Paul Milburn (Contracts Manager)

C G Robinson has a good working relationship with Linear Recruitment who has provided plant operatives for the North East area. The team is very professional in their approach to all challenges we have tasked them with, providing a first class service. I highly recommend them.

Paul Curry (C G Robinson)

I have required the services of recruiters twice in my professional career. Lee Hopkin has gained me interviews at well-established Architectural practices. Lee has many contacts in the construction industry and is a recruiter I can trust. I highly recommend the Linear Recruitment team and would not hesitate in contacting them if I require work in the future.

Ian Davison (Architectural Technologist)

I have used Linear Recruitment for over ten years for the provision of Engineering Professionals and Civils Operatives, in the Water, Rail, and Power and Energy sectors. The Linear staff are always on hand to assist in the recruitment of permanent and temporary appointments to suit our business needs.

Lee Blagden (CPC CIvils)

I have used Linear for a number of years now. The team always look to understand my business needs and find suitable candidates accordingly. All candidates that I have taken on either both contract or permanent basis have been of a high standard and met requirements that I set out in my brief. Linear is my go-to recruitment specialist at any time that i require new resources

Jamie Moore (Geobind)

I first came across Linear 11 years ago when I recolated to the North East. I have always found them to be professional and very helpful. I was recently placed at Kier Living with the help of Jaime, who I find to be very helpful at all times. They keep in touch and have a very good attitude towards their work.

Dave Linstead (Site Manager)

We've had a working relationship with Linear over the past 10 years. The service we receive is exceptional and the professionalism within the Company is fantastic. We hope to have a continued working relationship for many years to come.

Danny McCulloch (McCulloch Rail)

Linear has worked with J N Bentley for a number of years supplying white and blue collar people. Linear is a professional recruitment agency supplying people that we require. The service we receive is of a very high quality and we are always professionally dealt with.

Sarah Park (J N Bentley)

Linear acts as a key supply partner for us, ensuring we have labour to meet our requirements and needs. Staff provided are professional, knowledgable and suitably qualified for the roles required, ensuring they get the job done safely and to the standard we require.

Edward Mountain (Interserve)

Throughout the time I have known Tom Graham, he has always been understanding and proactive, offering only the best service possible. It is very clear he gives 100% to find me the right candidates and is able to handle the pressures and complexities regardless of the timescales. What is key for myself is communication, whether I am looking for a candidate or being continually informed on what the…

Tom Brown (Seymour Civil Engineering)

I have been affiliated with Linear Recruitment for the past 8 years. Throughout this time Linear has placed myself in Project Management roles and Linear has supplied me with both white and blue collar labour. I have always foud the Linear team very professional in their approach and always there to assist when needed on your request. The team now know the standard of labour I require and it is v…

David Howells (Interserve Construction)

I have always found Linear to be professional in their working practices and the calibre of labour they have supplied has been of a very high standard.

Harry Pike (Wates Living Space)

The Linear team in Manchester has a positive and proactive manner. The support they give to me, along with their understanding of my needs, is a credit to their business.

Will Prew (Create Construction)

I have worked with Linear since August 2018. I have dealt with Jaime Smith from day one and I have always felt appreciated and able to ask for help/advice. I feel that Linear has always gone above and beyond for my needs. I would recommend Linear to my colleagues and always ask them to speak to Jamie as she has always been very helpful and available to me.

Cal Whittle (Site Manager)

I have used Linear many times and they offer a great service. I always get a quick response and the guys supplied are always spot on.

David Garvie (Project Co-ordinator)

I have been very impressed with the service I have received from Geoff Taylor at Linear Recruitment. Geoff has been very supportive of my job search and he has used his contacts and industry knowledge to seek out possible opportunities, not just ones that were already "on their books". Communications have been excellent, with Geoff giving me almost daily feedback on the search - something that fr…

Mark Swift (Commercial Manager)

I used Linear Recruitment to find my new position. Nick Henry assisted with everything that I needed from application stage to the completion stage and beyond. I would contact them again if I am ever in the position for new employment.

Aaron King (Candidate)

Linear Recruitment has provided myself with an excellent service over the years. I have always been given the best rates available. Also any issues I have had have been dealt with fast and efficiently.
Overall they have been a joy to work with.

Mark Fox (Client)

As a Client, Linear Recruitment provides a high calibre of individuals to suit all industries and environments, even at short notice. As a candidate, I received a professional service from the whole team at Linear, who secured me a position which was a pefect suit.

Thomas Durden (Senior Site Manager)

Linear continues to be a key supplier of specialist trades, labour and professional staff to us, supporting and assisting with our Civil Engineering works within the electrical generation and distribution sector. A trading relationship of over 10 years is testament to the service provided.



Robin Denton (Client)

Linear is right there with you all the way through your contract with regular phone calls to check that everything is running ok and there`s no issues with the regular payments which I receive like clockwork. A good company to deal with.

Les Jones (Candidate)

I have dealt with Laura over the past 3 years. With Linear, Laura has provided us with temporary labour, mainly Telehandler Operators and General Operatives.
Laura is a very hard working and genuine person and I have no reservations in providing her with a positive reference.

Client (Director)

Linear and in particular Jayne have been excellent with me and I am very happy with everything. I've never experienced any problems and there's no room for improvement; they're just a great company and I am very happy.

Victoria Sheridan (Candidate)

Just want to say thank you for the ongoing support in my role as Assistant Site Manager.
From the off, the service the Linear team has provided has been first class and I look forward to continuing my journey with Linear Recruitment.

Kevin Welch (Candidate)

We have dealt with Linear Recruitment on numerous hires and have always been pleased with the service. We are enjoying a strong period of growth and we can rely on Linear to find the right talent for the business in an efficient manner. They listen to our requirements and really put effort in to understand the business whilst being truly dedicated to the job.

Diane Charlton (Group Operations Director)

Matt Brook Architects' strong client focus and passion for design quality have seen us grow rapidly during our first year. To support this growth it has been vital to secure talented like minded individuals which fit our practice culture. Elliot has invested in supporting our growth, taking the time to throughly understand our requirements, maintaining a highly proactive approach throughout the r…

Matt Brook (Founder)
Latest News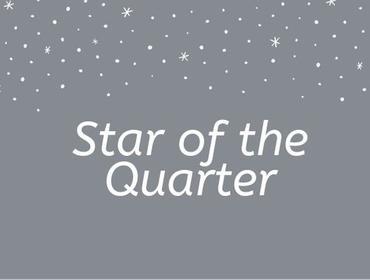 16/10/2023
Our Star of the Quarter for Quarter 3 is non other than our returning hero – Ryan Hayes.
Ryan returned to the Linear family in April this year and had an immediate and significant impact resulting in a stellar third quarter, supporting our Constr…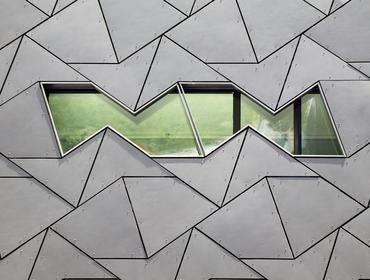 04/10/2023
How does your salary and job package compare?
We're launching our 2023 Architecture Salary Survey and need your feedback.
We carried out our first ever one last year and had a really positive response, and more importantly, gained so much informa…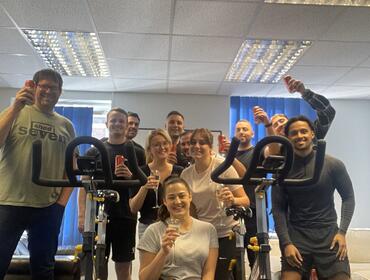 02/10/2023
Linear Recruitment's 2023 Chartity Cycle has been completed
In September we undertook our 2023 charity cycle ride with the goal to be to cycle the distance from John O'Groats to Land's End on indoor spinning bikes across our offices - a total d…