Featured Power & Utilities Roles
Energy Jobs and Utility Jobs
Power & Utilities is one of the fastest growing areas for professional recruitment and the number of energy sector jobs is increasing exponentially every year. Encompassing traditional power generation jobs, essential utilities jobs and renewable energy jobs, this sector is set to continue expanding for years to come as the UK's reliance on renewable energy sources grows to 30% by 2020.
Over the past 18 years, Linear Recruitment has built extensive relationships with high-quality power and utilities job candidates and have access to the most desirable vacancies in the energy industry. We work on BESC, SHEA and NRSWA roles amongst a wide range of others.
We're uniquely placed to support ambitious, proactive energy job seekers to secure high-level employment opportunities in the rapidly growing power generation sector, whilst empowering employers in the energy and utilities sectors to continue sourcing, recruiting and retaining top-level talent at an ever-accelerating pace.
Power and Utilities Disciplines We Work Across
Our Power & Utilities division is located centrally at our Sheffield office, and services the whole of the UK through our branches in Newcastle, Leeds, Manchester and London.
This specialist team works exclusively with Power & Utilities candidates and energy sector clients, operating on temporary, contract and permanent job contracts. Linear Recruitment candidates placed into temporary and contact roles are also supported post-employment as we place them in new energy jobs once their existing assignments are complete.
Spread across a wide array of power, utilities and energy job roles, examples of assignments we have recruited for include:
Transmission and distribution; substation upgrades and new-build projects
Gas Compressor and AGI maintenance
IPW and ISS works
Waste Water Treatment and reservoir preservation
Flood alleviation and flood prevention schemes
Renewable energy generation projects
Telecoms infrastructure maintenance and installation
Understanding our clients' needs and the individual assignments or projects being undertaken is key to ensuring we source the correct candidates into open power, utilities and energy jobs. This attention to detail and understanding of project lifecycles means we are able to source and place candidates into jobs across the entire spectrum of power and utilities recruitment.
Energy jobs we recruit for might include, but are not limited to:
Mechanical and Electrical Engineering jobs
Process Engineer Jobs
Quantity Surveyor jobs (QS jobs)
Senior Quantity Surveyor jobs (SQS jobs)
Site Operator jobs
Plant Manager jobs
Why Energy Clients Choose Linear Recruitment
Linear Recruitment's energy jobs and career consultants are available to support candidates throughout their search for a new role within the power and utilities industry.
Assisting our job seekers with practical support, interview tips and guidance on preparing CVs creates a frictionless, stress-free transition to finding a new energy industry job, and ensures we maintain a top-quality candidate pool for our recruitment clients.
Search our energy jobs and utilities vacancies for available roles, or get in touch with the Power & Utilities team for free and comprehensive careers advice and to find out how we can help you find your perfect role.
Get in touch to find out more
Take a look at our Case Studies to find out more about how we've supported our clients to achieve their objectives through high levels of customer service and personal approach to recruitment.
Keep up to date with the latest industry and Linear news by viewing our News page and following us on Facebook, Twitter and LinkedIn.
This is a unique market. Dave always seems to find the right applicants, is always honest and always keeps me informed throughout the recruitment process. I would recommend Dave to any engineering company especially companies who require specialist trades.

Richard Wilkes (Emerson Automation Solutions)

We have used Linear for well over a decade and consider them to be the only agency that fully meets our needs. Their consultants always listen to our requirements and match the best candidates to the roles.

Mick Quinn (GMR)

We find all of the Linear team extremely helpful and communicative in advising if they have been able to resource our sites as requested. Our contact is extremely knowledgeable about the industry we work in.

Caroline Johnson (C Spencer)

Linear stands out from any competitors. There is a reassuring sense of passion and pride to obtain a position that you will suceed in and enjoy. Over the past four years I have had nothing but support and encouragement from my recruitment agency. Linear Recruitment has exceeded all of my expectations

D Howells (Candidate)

Friendly, always there for you and if half the agencies out there followed suit the recruitment sector wouldn't have hald the negative stigma it has.

L Ridgeon  (Candidate)

The level of contact and communication was 100% every step of the way. I am very impressed with Linear Recruitment's professionalism and welcoming service. I had registered with other leading agencies but they paled in comparison.

S Bone  (Candidate)

I have used Linear Recruitment for over ten years for the provision of Engineering Professionals and Civils Operatives, in the Water, Rail, and Power and Energy sectors. The Linear staff are always on hand to assist in the recruitment of permanent and temporary appointments to suit our business needs.

Lee Blagden (CVC CIvils)

Linear acts as a key supply partner for us, ensuring we have labour to meet our requirements and needs. Staff provided are professional, knowledgable and suitably qualified for the roles required, ensuring they get the job done safely and to the standard we require.

Edward Mountain (Interserve)
Latest Power & Utilities News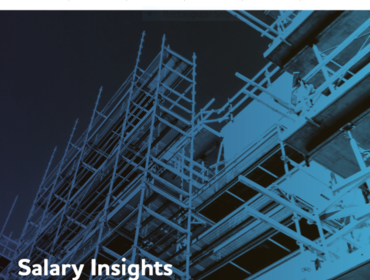 19/07/2019
We are absolutely thrilled to announce that Linear's first ever Salary Insights Report is now available.
What have we done?
We have analysed every bit of salary data that we have from April 2018 to March 2019 of candidates placed by us - tempor…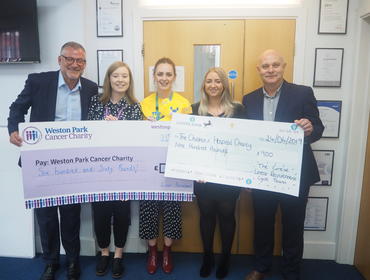 26/06/2019
We were delighted to welcome Sophie Colburn from Sheffield Children's Hospital Charity and Charlotte Swinhoe from Weston Park Cancer Charity to our Sheffield offices this week to present them with the monies that Adam Turner and Dean Plumb had rai…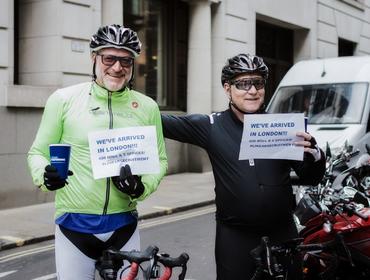 24/05/2019
A huge congratulations to Linear's Adam Turner and Dean Plumb on their incredible Grand Tour of Linear Charity Cycle Ride!
The fiersome twosome set off on their epic ride from Linear's Newcastle office, and meandered over 405 miles all the way do…