Railway Jobs and Transport Jobs
Linear Recruitment's dedicated rail recruitment division is based centrally in our Sheffield office, and services the whole of the UK railway industry through our offices in Newcastle, Leeds, Manchester and London.
With almost two decades of experience, we are a well-established and respected recruiter operating in the Rail and Transport sectors. We work with railway industry leaders by recruiting for and supplying temporary, contract and permanent candidates in safety critical and non-safety critical railway jobs.
Our rail jobs division is Achilles RISQS accredited and was awarded the maximum five stars in its audit, demonstrating the high quality of service we offer to our rail candidates and clients.
Rail and Transport Disciplines We Work Across
Our specialist rail and transport recruitment consultants are some of the best in the industry, renowned for finding and securing amazing roles and rewarding careers for our railway job candidates.
Some typical projects we advertise rail jobs for include:
Railway Station Refurbishments
Rail track laying, renewal and enhancement
Level crossing construction, maintenance and attendance
M&E Projects
Civil Engineering
Sourcing the best vacancies with leading organisations, we have a versatile array of railway jobs and transport vacancies available covering the entire project lifecycle from design, through construction, through to management and project hand-over.
Typical rail job vacancies we recruit for include:
Quantity Surveyor jobs
Senior Quantity Surveyor jobs
Project Manager jobs
Project Administrator jobs
Project Coordinator jobs
Civil Design Engineer jobs
Railway CAD Technician jobs
Site Engineer jobs
Senior Site Engineer jobs
Why Rail Clients Choose Linear Recruitment
Linear Recruitment's railway job and career consultants are available to offer candidates free and comprehensive career advice, assisting with sponsorship and other railway industry-specific requirements.
Assisting our job seekers with practical support, interview tips and guidance on preparing CVs creates a frictionless, stress-free transition to finding a new rail industry job, and ensures we maintain a top-quality candidate pool for our recruitment clients.
Search our Rail Jobs and Transport Vacancies for available roles, get in touch to discuss how we can help find your next opportunity, or submit your CV to be notified of railway jobs that might interest you.
Get in touch to find out more
Take a look at our Case Studies to find out more about how we've supported our clients to achieve their objectives through high levels of customer service and personal approach to recruitment.
Keep up to date with the latest industry and Linear news by viewing our News page and following us on Facebook, Twitter and LinkedIn.
This is a unique market. Dave always seems to find the right applicants, is always honest and always keeps me informed throughout the recruitment process. I would recommend Dave to any engineering company especially companies who require specialist trades.

Richard Wilkes (Emerson Automation Solutions)

We have used Linear for well over a decade and consider them to be the only agency that fully meets our needs. Their consultants always listen to our requirements and match the best candidates to the roles.

Mick Quinn (GMR)

We find all of the Linear team extremely helpful and communicative in advising if they have been able to resource our sites as requested. Our contact is extremely knowledgeable about the industry we work in.

Caroline Johnson (C Spencer)

Linear stands out from any competitors. There is a reassuring sense of passion and pride to obtain a position that you will suceed in and enjoy. Over the past four years I have had nothing but support and encouragement from my recruitment agency. Linear Recruitment has exceeded all of my expectations

D Howells (Candidate)

Friendly, always there for you and if half the agencies out there followed suit the recruitment sector wouldn't have hald the negative stigma it has.

L Ridgeon  (Candidate)

The level of contact and communication was 100% every step of the way. I am very impressed with Linear Recruitment's professionalism and welcoming service. I had registered with other leading agencies but they paled in comparison.

S Bone  (Candidate)

I joined Linear Recruitment through a referral and have since not regretted this. Linear is manned by knowledgable front line staff who listen to concerns and are very quick in response to issues or emails. The rail recruitment team always inform you in advance if there are no shifts for the coming week or if there are any changes and this has always been done in a courteous and professional mann…

Joseph Yankson (Candidate)

We've had a working relationship with Linear over the past 10 years. The service we receive is exceptional and the professionalism within the Company is fantastic. We hope to have a continued working relationship for many years to come.

Danny McCulloch (McCulloch Rail)

Linear acts as a key supply partner for us, ensuring we have labour to meet our requirements and needs. Staff provided are professional, knowledgable and suitably qualified for the roles required, ensuring they get the job done safely and to the standard we require.

Edward Mountain (Interserve)
Latest Rail & Transport News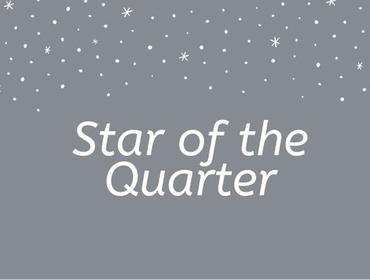 18/12/2019
A HUGE congratulations to Linear's Emily Stapley who is the winner of Star of the Quarter for Quarter 4!Emily has been brilliant since she started in our Manchester office earlier in the year. She recently managed the Trades & Labour division in t…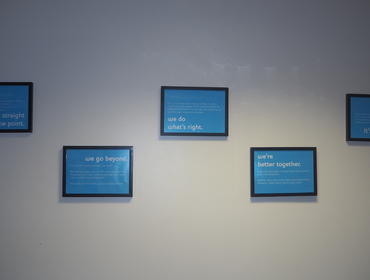 03/12/2019
Our brand new office based at one of our biggest Client's sites has just opened!Linear's Neringa Skare will be working from our Client's site, working with up to 100 of our candidates, with help from our Industrial Branch Manager Monika and Acco…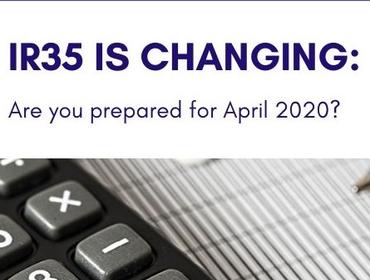 04/11/2019
What is IR35?IR35 legislation was introduced by HMRC in 2000 with the purpose of collecting employment tax from those working through an intermediary (e.g. a personal service company or a worker's own limited company). HMRC was concerned about "disg…