Featured Highways & Infrastructure Jobs Roles
Highways & Infrastructure Recruitment by Linear
Recruitment across infrastructure is gaining ever-increasing momentum. In order to best support this, Linear Recruitment is combining our Rail & Transport division with both Highways & Infrastructure and our Power & Utilities teams.
With natural crossover and a strong track record of delivery in all those sectors, we're further strengthening our capabilities by becoming one solid group: Rail, Power & Infrastructure.
This clarifies who we are and what we do:
RISQS accredited (five stars), our specialist Rail Consultants deliver high quality service, offering to our Rail candidates and clients Safety Critical and non-safety critical positions
Our history in transmission & distribution, Electric and Gas, makes us a leading agency with genuine capacity to provide proven candidates on a national basis
Supplying numerous high profile Highways schemes throughout the land, we can help with all aspects of work, civils, technology or quality related
Telecoms have and are being relied upon like never before; we are working with the country's leading contractors in enhancing its broadband and communication networks
Water, the priceless lifeblood, in which operate nationwide on Clean & Waste Water projects, civils, commercial and MEICA
Linear's Highways & Infrastructure Division provides our candidates & clients with freelance and permanent options throughout the UK. Experienced in recruiting on a full-project scale, we help create teams from Director level, with Agents, Engineers and Supervisory staff nationwide. With this, our Trades team can cater for any planned or reactive blue collar requirements across infrastructure.
With specialists in Drainage, Earthworks, Structures and Quality Inspection, we work on various Aviation improvements, Highways England projects, and other large civil engineering developments.
Get in touch to find out more
Take a look at our Case Studies to find out more about how we've supported our clients to achieve their objectives through high levels of customer service and personal approach to recruitment.
Keep up to date with the latest industry and Linear news by viewing our News page and following us on Facebook, Twitter and LinkedIn.
Latest Highways & Infrastructure Jobs News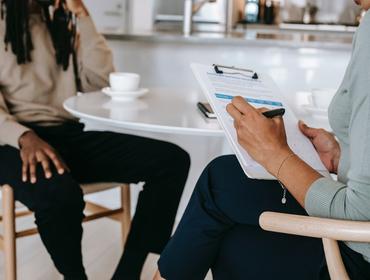 13/10/2021
Interested in a career in recruitment? Learn how to get into recruitment, the benefits recruitment can offer and available progression routes.
What is a Recruitment Consultant?
In short Recruitment Consultants provide the vital link between can…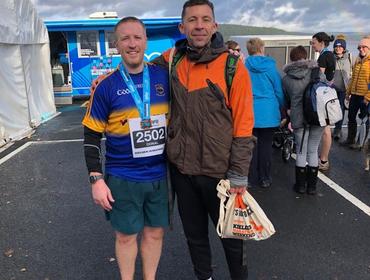 12/10/2021
A massive congratulations is in order for Linear's Geoff Taylor and Donal Collins who recently competed in the Kielder Marathon.
To say it was hilly would be an understatement - it has an elevation of 1700 feet (the London Marathon elevation is …
27/09/2021
What a day!!!
Well done to everybody who took part in the 2021 Sheffield Half Marathon. A brilliant atmosphere, loads of support, lots of effort and lots of hills! There was literally blood, sweat and tears (of relief at the finish line....!)
…