Featured Industrial Engineering & Factory Jobs Roles
Industrial Recruitment by Linear
Linear Industrial & Engineering now has its own website - please click here for details!
Our Industrial & Engineering jobs division operates from our Sheffield HQ, our offices in Shirebrook as well as onsite with Clients, working across Yorkshire and the Midlands. Linear Recruitment's Industrial jobs arm has grown over the past decade and is now recognised as a go-to recruitment partner for high-quality factory, warehouse and industrial personnel. We pride ourselves on our ability to place large volumes of compliant warehouse job candidates often to short lead times.
Our proven capabilities to deliver quality candidates within set limitations means we have developed strong relationships with large clients in the industry. As such we often have access to many industrial vacancies before other recruiters.
Whilst many companies prefer previous experience, we also recruit for a variety of entry-level factory jobs and warehouse jobs which offer training opportunities and potential for internal advancement. Recruiting factory job candidates across permanent, temporary and contract terms provides flexibility for both our clients and candidates.
Industrial & Engineering Disciplines We Work Across
Industrial, engineering and warehouse jobs cover a wide array of disciplines in both the public and private sectors. Demand is high for trained, skilled operators, or those who have experience in supervisory or management positions with responsibility for multiple personnel within these environments.
We typically advertise industrial, factory and warehouse assignments covering projects such as:
Public Sector Industrial Engineering Projects
Small scale commercial warehouses
National/International scale commercial warehouses
Private sector manufacturing lines
We recruit on an on-going basis for many warehouse jobs and factory roles for clients requiring high volumes of personnel, covering:
Packer jobs
Order Picker jobs
FLT Driver jobs
Warehouse Operative jobs
Machine operative jobs
Assembly Operative jobs
Production Line Operative jobs
Warehouse Manager jobs
Warehouse Supervisor jobs
Why Industrial & Engineering Clients Choose Linear Recruitment
Linear Recruitment excels at placing exceptional candidates into warehouse jobs and other industrial roles. We are continuously praised for our passion and commitment to finding the right candidates for our client's roles, and for the care our consultants have for both clients and candidates alike.
Our expert recruitment consultants also support industrial job seekers with advice on CV writing, preparing for interviews and support with achieving the next level of their careers by finding a more senior factory or warehouse job.
For more information on Linear Industrial & Engineering, and to see the live vacancies we currently have, then please take a look at our Industrial website:
Download our latest brochure now to see how we can help you
Take a look at our Case Studies to find out more about how we've supported our clients to achieve their objectives through high levels of customer service and personal approach to recruitment.
Keep up to date with the latest industry and Linear news by viewing our News page and following us on Facebook, Twitter and LinkedIn.
This is a unique market. Dave always seems to find the right applicants, is always honest and always keeps me informed throughout the recruitment process. I would recommend Dave to any engineering company especially companies who require specialist trades.

Richard Wilkes (Emerson Automation Solutions)

We have used Linear for well over a decade and consider them to be the only agency that fully meets our needs. Their consultants always listen to our requirements and match the best candidates to the roles.

Mick Quinn (GMR)

We find all of the Linear team extremely helpful and communicative in advising if they have been able to resource our sites as requested. Our contact is extremely knowledgeable about the industry we work in.

Caroline Johnson (C Spencer)

Linear stands out from any competitors. There is a reassuring sense of passion and pride to obtain a position that you will suceed in and enjoy. Over the past four years I have had nothing but support and encouragement from my recruitment agency. Linear Recruitment has exceeded all of my expectations

D Howells (Candidate)

Friendly, always there for you and if half the agencies out there followed suit the recruitment sector wouldn't have hald the negative stigma it has.

L Ridgeon  (Candidate)

The level of contact and communication was 100% every step of the way. I am very impressed with Linear Recruitment's professionalism and welcoming service. I had registered with other leading agencies but they paled in comparison.

S Bone  (Candidate)

I joined Linear Recruitment through a referral and have since not regretted this. Linear is manned by knowledgable front line staff who listen to concerns and are very quick in response to issues or emails. The rail recruitment team always inform you in advance if there are no shifts for the coming week or if there are any changes and this has always been done in a courteous and professional mann…

Joseph Yankson (Candidate)

I've worked with Linear Recruitment for a number of years as both an employer/client and now a candidate. The team's transparent and honest approach has offered a strong relationship, helping in the selection of candidates. Whilst working with Linear as a candidate, Laura has proven to be proactive and resourceful, whilst always maintaining good communication. She's taken time to understand me as…

Paul Milburn (Contracts Manager)

I have used Linear for a number of years now. The team always look to understand my business needs and find suitable candidates accordingly. All candidates that I have taken on either both contract or permanent basis have been of a high standard and met requirements that I set out in my brief. Linear is my go-to recruitment specialist at any time that i require new resources

Jamie Moore (Geobind)

Linear has worked with J N Bentley for a number of years supplying white and blue collar people. Linear is a professional recruitment agency supplying people that we require. The service we receive is of a very high quality and we are always professionally dealt with.

Sarah Park (J N Bentley)

Linear acts as a key supply partner for us, ensuring we have labour to meet our requirements and needs. Staff provided are professional, knowledgable and suitably qualified for the roles required, ensuring they get the job done safely and to the standard we require.

Edward Mountain (Interserve)

We have worked with Linear for three years in providing us with temporary labour. The Linear team is friendly and reliable and we find it easy to work with them. Thank you Linear!

Lorna Smith (WIlliam Lee Ltd)

I have been affiliated with Linear Recruitment for the past 8 years. Throughout this time Linear has placed myself in Project Management roles and Linear has supplied me with both white and blue collar labour. I have always foud the Linear team very professional in their approach and always there to assist when needed on your request. The team now know the standard of labour I require and it is v…

David Howells (Interserve Construction)

The staff at Linear are very good. They helped me find a job quickly.

Eimantes Stepaitis (Candidate)

The team at Linear is very good and very helpful. They are a good agency to work for. Thank you!

Kristina Paulauskiene (Candidate)

I have worked with Linear since August 2018. I have dealt with Jaime Smith from day one and I have always felt appreciated and able to ask for help/advice. I feel that Linear has always gone above and beyond for my needs. I would recommend Linear to my colleagues and always ask them to speak to Jamie as she has always been very helpful and available to me.

Cal Whittle (Site Manager)

I have used Linear many times and they offer a great service. I always get a quick response and the guys supplied are always spot on.

David Garvie (Project Co-ordinator)
Latest Industrial Engineering & Factory Jobs News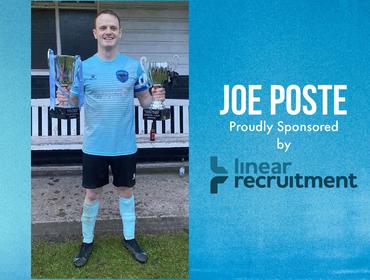 26/06/2022
Linear Recruitment is delighted to be the proud sponsor of not only one, but two of Bakewell Town FC's footballing team for their upcoming season ⚽⚽.
We've sponsored Skipper Joe Poste along with Alex Moth, who is one of their top goal scorers. We…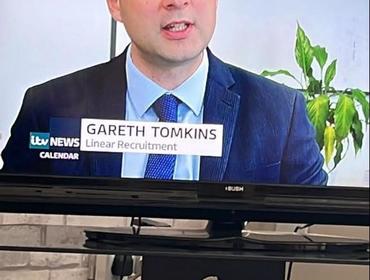 01/06/2022
Shortage of Workers in the Construction Industry
Our Managing Director Gareth Tomkins was interviewed recently by ITV Calendar News, discussing the shortage of skilled construction workers in the UK Construction industry, with the effects of both B…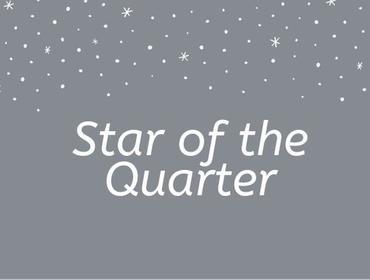 26/04/2022
A huge congratulations to Joe Poste who is our Star of the Quarter for quarter one of 2022.
Not only has Joe led his team to achieve a very challenging budget (don't tell him that); it's actually been exceeded by over 20%. The award is also in re…