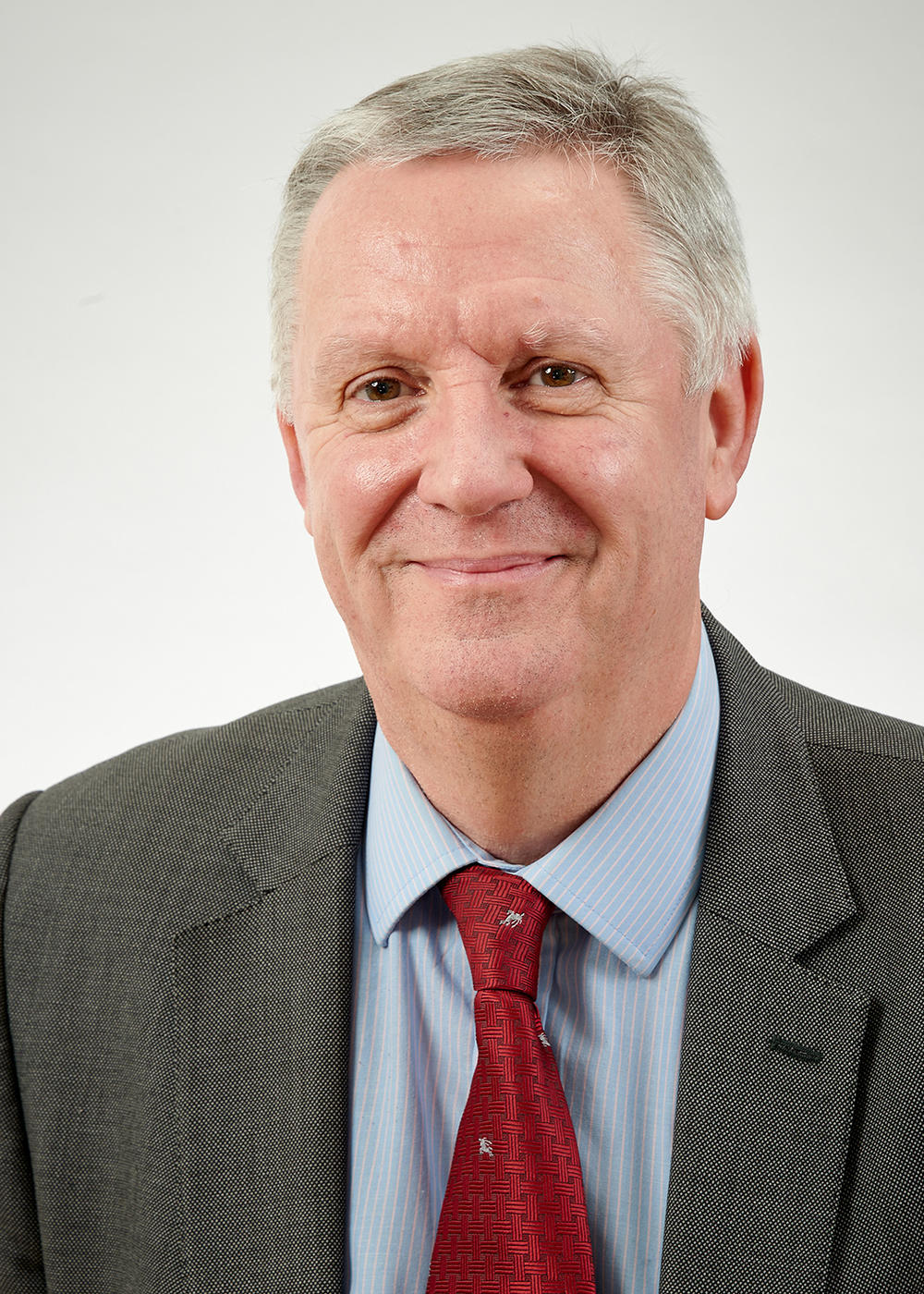 Keith Shivers has had a long and illustrious career in the construction industry. Having started out as a Market Trader in Worksop selling jeans, he recently retired from his role as Regional Director at Vinci Construction UK Ltd. He now runs his consultancy business KDS Management Solutions, offering consultancy services to the property and construction sectors, including Project Management, Business turnaround, Trouble-shooting, Non-Executive services and growth strategies.
Here our Marketing Manager Lori Taylor talks all things construction with him....
Market Trader in Worksop. Really?!
Yes, really! I set up a stall with my friend selling denims, we called it Jean Genie. I did this for about two years and loved every minute of it. I got to talk to and do business with people of all walks of life, and it taught me a lot of things, including 'street wisdom' and gave me some good business skills.
Tell us about how you got into the Construction industry
I didn't end up going to university as I didn't get the grades I needed. Instead I got a summer job working as a Labourer on a construction site. I found it incredibly interesting and loved the camaraderie on site. I enjoyed seeing how everyone played their parts to get the projects completed. This encouraged me to apply for a role as a Trainee Quantity Surveyor and the rest is history! Quantity Surveyor, Project Manager and Contracts Manager roles followed, and then in 1992, I became Construction Director for MJ Gleeson's Northern Construction Division. In all I spent nearly 30 years in different positions with the M J Gleeson Group, before moving on to the role at Vinci Construction.
What was the biggest challenge in your career?
In 1995 whilst I was the Northern Construction Director at Gleeson, I was asked to relocate to Stirling to become Managing Director of the Scottish Division. It took me around six weeks to make the decision to go! But I have to say, along with it being the biggest challenge of my career, it was the best career decision I ever made. I re-focused our efforts with the emphasis on building, where previously the business had mixed civil engineering and building - very different disciplines. What started out as a division with a minimal forward order book and about ten employees ended up with a turnover of over £40m per annum and over 70 employees within three years. It was a huge team achievement and one of which I'm very proud. After five brilliant years I was asked to return to England to be the Managing Director of the Northern Construction Division and left Scotland with a heavy heart. I had loved every bit of my time in Scotland and as a 'born again Scotsman' I even married my lovely wife on a boat on Loch Lomond wearing a kilt!
What has been the proudest moment in your career?
Whilst working in Scotland, we took on construction of a new airport in Inverness. This was a groundbreaking job as it was the first non-highway transportation PFI. What resulted was a happy client, with the construction going very
smoothly and the project finishing on time and realizing a good profit. I did however manage to accrue nine points on
my driving license whilst driving up and down the A9 to Inverness!
How do you think the construction industry is performing and what do you predict will happen in the next five years? How do you think Brexit will impact?
I think the industry has its issues and we could see further casualties amongst not only the smaller players but there are Tier 1's still at risk. Margins are small in the construction industry and there is little scope for error. Who would have ever thought would happen with big players such as Carillion and Interserve? I also think there are quality issues. Tier 1 contractors relying solely on the supply chain and not employing anyone directly themselves is a worry. There's too much bureaucracy, preventing site management teams from inspecting quality as they go – they are often too busy chasing other issues. The cost of rectification of latent defects can all too often wipe out a Contractor's margin unless they have been prudent and provided adequate reserves. Then we have Brexit thrown in the mix, which certainly wont make things better. We'll see procurement issues, and we won't really know what those issues will look like for a while. The 'devil will be in the detail' regarding Brexit and there's a lot of uncertainty. I believe costs will rise - exchange rates, potential import tariffs etc could hit the industry. There could be potential issues with both the availability of products and materials, as well as difficulty resourcing labour, with the well-published concern about the likely difficulty in retaining European labour, a resource the industry has increasingly relied on in recent years. The Covid 19 pandemic has added to all the uncertainty. I think businesses need to have clear strategic plans and work smarter. We are seeing how important a part the construction industry plays in our economy.
What are your greatest strengths and weaknesses?
I think I am always prepared to listen to the "other side" before making decisions, but I think this is both a strength
and weakness depending on which side you're on! I have always tried to empower people I work with, set them
boundaries and let them make the decisions, giving support when they need it. Giving "fields of freedom" is how people learn and build on their careers. Everybody has weaknesses, I do like to know what's happening, and I can be long-winded at times!
What qualities and skills do you think you need to get to the top in the construction industry?
In business "To be good at what you do is important. To be trusted is essential in business". I remember seeing this
quotation on the back of a business card years ago, and it really stuck with me how important trust is. You need to be trusted and you need to trust people. It's absolutely crucial. You need to communicate effectively and get on with people at all levels. I remember talking to a roofer on a project we were running and asking him what he did. He said he was a roofer. I told him he wasn't a roofer – he was part of a team building an airport! Every person has a role to
play – without that roofer, the airport wouldn't have been completed. I think you have to set a good example, continually communicate, work hard and not be afraid to get out there and get your hands dirty.
Any advice to your 18 year old self?
I have loved my time in construction, it's a great industry to be part of and I've had a great career. Every day is different and I would do it all again. My advice would be to seize every opportunity. I think anyone starting out in this industry needs to do that. This is how you learn and improve. The only thing I would change is that I wish I'd worked abroad for a few years – the world is vast, and it would have broadened my horizons at a younger age.

Now that you're retired, what are your plans?
I have my consultancy business KDS Management, and will be looking for interim management positions, especially focusing on business turnarounds and troubleshooting, capitalising on my strength. In addition we have a small property portfolio and live in an equestrian property that can take up as much time as I'm prepared to give it. I am an elected Governor at Lady Manners School in Bakewell, and sit on the University of Sheffield's Estates Committee. I enjoy cars, eating out, socialising, walking the dog, spending time with my family and, after falling off spectacularly and breaking my wrist badly, I now keep my feet firmly on 'terra firma' and support my wife's equestrian pursuits rather than participate! Quite a lot to keep me occupied.