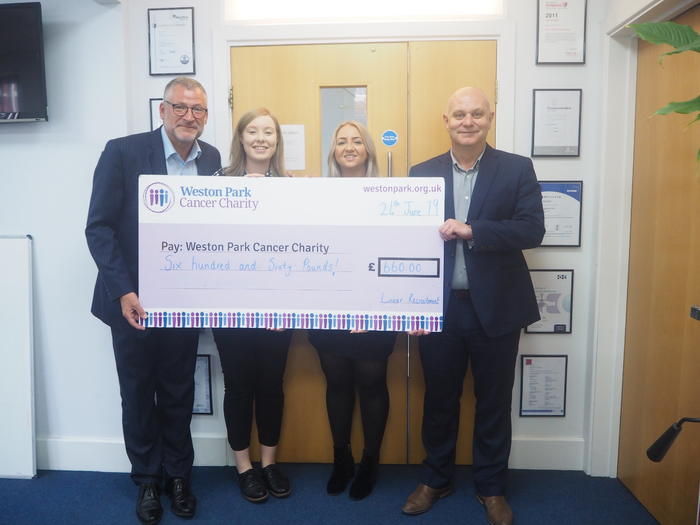 We were delighted to welcome Sophie Colburn from Sheffield Children's Hospital Charity and Charlotte Swinhoe from Weston Park Cancer Charity to our Sheffield offices this week to present them with the monies that Adam Turner and Dean Plumb had raised on their Grand Tour of Linear Charity Cycle ride.
Over £1500 was donated - an amazing total.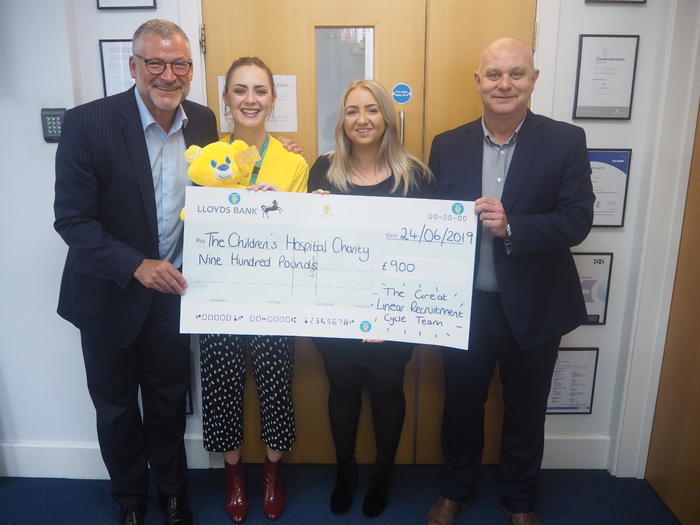 Well done to everybody involved and thank you to everybody who donated. A big thank you also to Sophie and Charlotte for taking time out of their busy schedules to come down to our office.