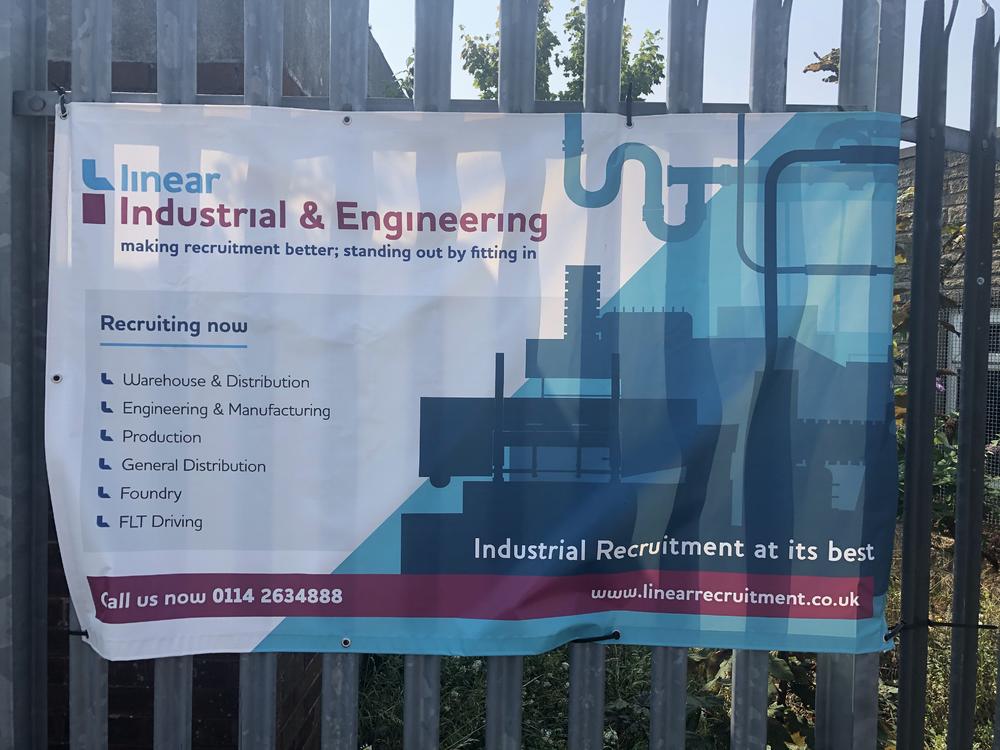 As Linear Industrial & Engineering embarks upon a new exciting chapter and its plans for the future, we thought we'd share a brief history of how it all began.
Linear Industrial Recruitment started life as Javelin Recruitment back in 2002, set up by our Chairman Adam Turner, along with John Patrick from our Sheffield office. The Sheffield market was very loyal to the incumbent suppliers but slowly became more commercial and price driven over the years. We saw significant changes in the market place in 2004/2005 when eastern and central European nations joined the EU and the UK chose not to block workers accessing the UK labour market. We grew the business phenomenally with Clients involved in heavy industry and manufacturing, food supply and distribution.
Over the years Sheffield then diversified to warehousing and distribution. We were looking for a new challenge and expanded into the Leeds area, working with a diverse set of clients. Not long after this period, John Patrick decided to embark upon a new challenge, and left to set up a completely new business venture. It was at this point that Javelin Recruitment then became part of Linear Recruitment.
The Industrial jobs Division was instrumental to our survival as a Business when the recession hit in 2008, as it gave us a solid base with which to regroup and rebuild. Dean Plumb joined us in October 2009 and brought with him a wealth of experience, building a strong reputation in the Engineering sector too. This meant we were able to expand our remit, recruiting for industrial jobs such as Welders, Machine Operatives, Turners, Millers, CNC Operatives and Plasma Cutters. We are really proud to say we have worked with many of our clients for well over 10 years, building and maintaining long-lasting, mutually beneficial relationships.
Dean has worked tirelessly to grow and build our reputation in the On-Site recruitment market over the last few years, further enhancing our service offering. This area is going from strength to strength, and our team has grown. We currently have a team of 10 full time staff, supplying over 500 temporary workers per week. Our exciting plans are to double this over the next twelve months, as we move onto the next level by rebranding the Industrial Division with its own entity and branding. This is a move that has also seen Dean Plumb become Managing Director of Linear Industrial & Engineering - a well deserved recognition of his achievements.
Despite 2020 being one of the strangest and most unprecedented years with the Covid 19 pandemic, it really has been a brilliant year for Linear Industrial & Engineering. We are incredibly proud to announce that Linear Industrial & Engineering also opened its second new office in the last 8 months. The new office, based at Shirebrook Business Centre, will ensure our clients in the North East Derbyshire and Nottinghamshire areas are serviced to the highest standards.
We are welcoming candidates and clients from the area to to get in touch with us. To speak to us, call 0114 3222630, or email linearjobs@linearrecruitment.co.uk. We'd love to hear from you!
For more information on our Industrial & Engineering Division and how we can help you, you can contact our Managing Director, Dean Plumb, on the number above, or you can download our brochure from our website by following the link below.