A huge thank you to each and every one of you who gave Linear a testimonial in our recent Valentine's competition.
It really does mean a lot.
Here's just some of the things you had to say about us.....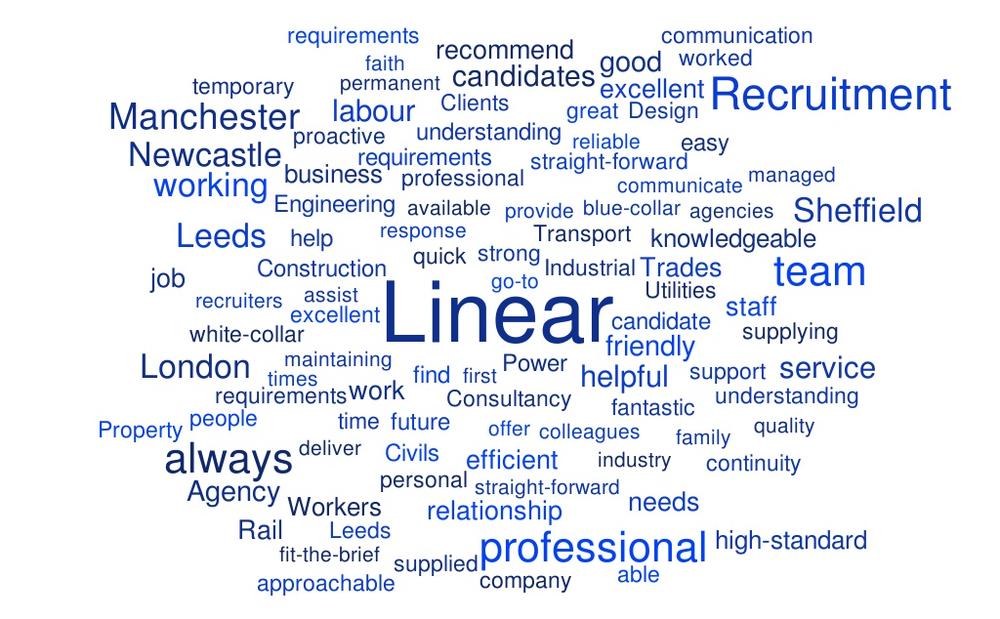 "I have used Linear for a number of years now. The team always look to understand my business needs and find suitable candidates accordingly. All candidates that I have taken on either both contract or permanent basis have been of a high standard and met requirements that I set out in my brief. Linear is my go-to recruitment specialist at any time that i require new resources"
"We've had a working relationship with Linear over the past 10 years. The service we receive is exceptional and the professionalism within the Company is fantastic. We hope to have a continued working relationship for many years to come"
"Linear acts as a key supply partner for us, ensuring we have labour to meet our requirements and needs. Staff provided are professional, knowledgable and suitably qualified for the roles required, ensuring they get the job done safely and to the standard we require"
"I have been affiliated with Linear Recruitment for the past 8 years. Throughout this time Linear has placed myself in Project Management roles and Linear has supplied me with both white and blue collar labour. I have always foud the Linear team very professional in their approach and always there to assist when needed on your request. The team now know the standard of labour i require and it is very rare this standard is not met. It has been a pleasure working with the Linear team, long may this working relationship continue. Thank you to all the team."
The lucky winners of the £20 Cineworld vouchers were:
Graham Clements
Craig Hatton
Michelle Moore
Rob Davies
Peter O'Connell
Chris Broadhead
Tony Stevenson
William Turner
Anthony Coombs
Jamie Moore
Kevin Tickle
Stuart Hobson
Congratulations and enjoy the films!