2021 really is an exciting year for Linear Recruitment as we celebrate our 20-year anniversary. How did it all start though, and what has the business had to deal with in those 20 years?

Here Adam Turner, Linear's Founder and current Chairman, explains its roots back in 2001 and where we are at in 2021...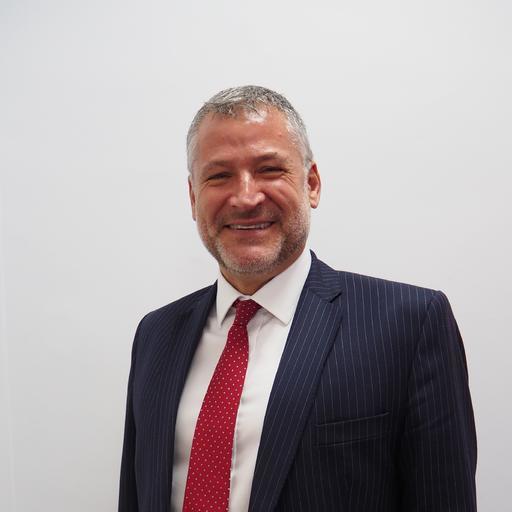 How did Linear Recruitment begin? I had been in recruitment for 16 years and I was living in the West Midlands. I had progressed to Operations Manager for Anders Elite, travelling the length and breadth of the country, managing offices in Cardiff, Bristol, Twickenham, Birmingham, Manchester, Leeds and Edinburgh. I enjoyed my work but felt I had progressed as far as I could. I also wanted to move back to Sheffield, my home. Having discussed my options with my then-boss, I decided to take the plunge and start my own business. At that time there weren't many recruitment companies in Sheffield so it seemed ideal that my hometown should be the place where I would begin my own venture.
I came up with a very ambitious business plan employing 12 staff in swanky offices, fully computerised and using the latest recruitment software. Then after several meetings with accountants and banks I wrote and rewrote my business plans several times having understood the cash and cash flow required to support such grand plans! I remortgaged my home and eventually started on my own in April 2001 with a copy of The Yellow Pages and a box of index cards in an almost-derelict 500 square foot office in the Mazda buildings on Campo Lane in Sheffield.
Times have changed dramatically in the thirty six years since I started in the world of recruitment. Back then we didn't have mobile phones, computers or the internet. There was no email or social media, no job boards or instant responses. We did most of our work from a landline, The Yellow Pages and index cards. We advertised in the local paper every Thursday evening so we could get responses on Fridays for Monday morning fills. All Payroll for our workers was either PAYE, CIS, or 715; Payroll/umbrella didn't exist. We wrote letters and sent them through Royal Mail and used fax machines that we had to print sent receipts on as proof of sending. And yet we still thought we worked fast!
In the 20 years since we started Linear Recruitment so much has happened and so many milestones have been passed. We are proud that some of our first clients are still working with us today – both as clients but I can also count many as friends. When I first started my wife was doing the admin and my mother-in-law did the payroll. The office looked out over Sheffield Cathedral, and it was good to hear the Cathedral bells chime on the hour. I worked long days, and it was over a month before I could take on our first employee – Stewart Humble in June 2001. We grew very quickly and ended the year filling the 500 square foot office with 12 staff! We were interviewing candidates at our desks in the foyer and on the stairwells.
We did amazingly well and continued to expand, moving into new offices in St Peters Close in Sheffield City Centre. We had 2500 square foot over 3 floors including the basement area. We continued to grow and started an Industrial Division in May 2002. Again we soon filled the office and had to move our Accounts team into the basement. We then opened Linear's second office in Leeds City Centre in 2003, covering the whole of Yorkshire.
We took on our first Accountant, then our second, Gareth Tomkins, in May 2006, who is now our Managing Director. We then subsequently opened offices in Milton Keynes in 2009, Newcastle and London in 2010 and Birmingham and Manchester in 2014.
I remember starting our Rail Division and all the accreditations that come with it, becoming ISO Accredited, all the training programmes, our websites, SEO development, Job Boards…..then world events such as 9/11, the worldwide recession, the creation of Facebook and the iPhone, America's first African American President, and then Donald Trump! Add to that a global pandemic. All these things have shaped the way in which we live and work.
Having experienced growth year on year, the Recession in 2008 really felt like falling off the edge of a cliff. Our turnover dropped by 50% and we had to move into survival mode very quickly. We have overcome some tremendous challenges – along with the recessions there is bad debt and the global pandemic! We have changed and adapted as a company to meet the needs of our clients and our staff and now have three regional offices, along with Linear Industrial & Engineering based in new offices in Shirebrook. We employ over 50 permanent staff and payroll over 1200 workers a week and we have the strongest and most professional management team we have ever had.
Our previous experiences of both a worldwide recession and bad debts which we have unfortunately had to deal with have placed us in a good position to be able to work through the global pandemic. Our management team and our consultants have been superb in adapting to the situations that we have faced and have worked especially hard to help our clients and our candidates through the challenges that the pandemic has put in front of all of us.
We look forward to coming out the other side of this pandemic to continue to develop and grow the company as the lockdown eases. We have some very exciting times to look forward to as well and we are hoping to have a summer ball to celebrate not only 20 years in business but also the easing of lockdown, surviving the pandemic and returning to something of a "normal" life once again.
And where did the name Linear Recruitment come from? I had found choosing a name to be tricky. I ended up putting all my family's names into an anagram word finder tool. "Linear" was a name that stood out – it simply means direct and straight forward and that is exactly what I wanted; a simple, honest, direct, straight-forward approach to recruitment. Recruitment is not complicated but it is extremely hard work at times, and you do get out what you put into it. I really believe we have that today at Linear – a simple, honest, straight-forward approach to recruitment. We do what we say we are going to do, we keep it simple and work hard for both our clients and our candidates, and that is why we still have customers and candidates working with us 20 years down the road.
A big thank you to all our staff, they have been magnificent and a big thank you to all our clients and our workforce – it is because of their help and support that we are able to continue to grow and develop in this ever-changing world in which we live.