We have the strongest and most professional management team we have ever had – of which two are "home grown". Here we take a closer look at who they are, what they have achieved and what we have to look forward to at Linear.

Geoff Taylor – Operations Director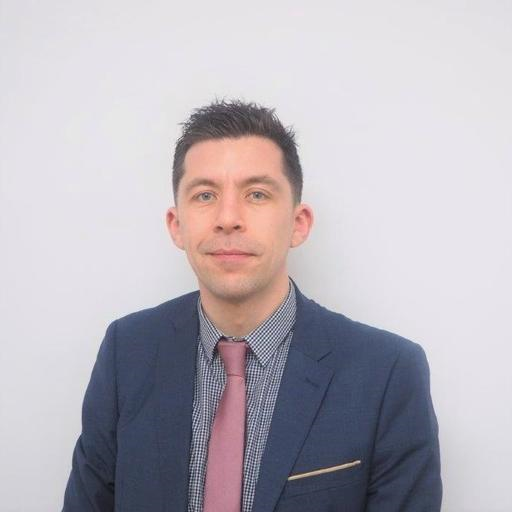 Geoff oversees both Linear's North East and Yorkshire offices. He lives in Newcastle and spends his spare time desperately trying to impart his Yorkshire accent onto his two Geordie daughters (and failing!). Unfortunately for him he is also an avid supporter of Bradford City Football Club.
I joined Linear Recruitment as a fresh faced 22 year old soon after graduating from Sheffield University with a degree in Business & Economics. I certainly didn't expect to still be working here 18 years later! In my time at Linear, we have seen many changes both internally and externally, worked through booms and recessions and everything in between. Initially based in our Head Office in Sheffield, I ran our permanent residential desk recruiting managerial staff for House Builders both large and small across the Yorkshire region. In 2010 I relocated to Newcastle and set up Linear Recruitment's first foray into the North East region, and have since built the office to a team of 10, working across the Residential, Construction, Civil and Engineering Sectors.
The last year has been extremely challenging, but as we slowly move out of the current lockdown situation, recruitment continues to be an ever-changing and competitive environment to work in; there are not many barriers to entry for new start-ups and so there are many more recruitment businesses working within the Construction sector than when I started out. The ones that survive will be the organisations who are adaptable and are able to meet the ever-changing needs of their clients, offering services over and above that of a traditional transactional recruitment process.
Having been in the industry for nearly 20 years, it is the continually changing position of the recruitment process within our clients' practices that keeps me motivated and challenged, and keeps me focused on continuing to develop the Linear Recruitment brand across the North of England.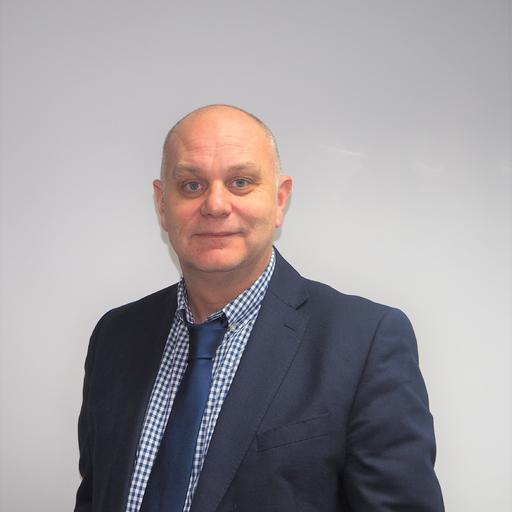 Dean Plumb – Managing Director, Linear Industrial & Engineering Ltd
Dean is the Managing Director of Linear Industrial & Engineering – Linear's Industrial recruitment business. He lives just outside of Sheffield and has three children. After giving up football in his thirties, he has tried many other recreational pastimes. After spending years trying to perfect his golf swing, he is now a keen cyclist!
Prior to working at Linear I worked as a Steel Worker in a Chesterfield Foundry, where I trained and worked in many different departments within the foundry including Core Making, Moulding and Casting to name a few. Unfortunately I was made redundant, so then I went into an Engineering Machine Shop setting and operating manual lathes and milling machines until I had the opportunity to move into recruitment.
My first position in recruitment was to resource candidates for the Foundry and Engineering sectors and because of my background in those industries I had a lot of success. I joined Linear Recruitment in 2009 and the move certainly proved the making of me in recruitment. With the guidance and full support of my then-managers and Directors I quickly managed to move to the next step in my development and started making some really good margins and having a lot of success.
I was promoted to Branch Manager within 3 years and then worked hard with my team to become Director. More recently due to the continued success of the Industrial and Engineering division, the decision was made to make it a stand-alone business in its own right, as a sister business to Linear Recruitment. I became Managing Director of Linear Industrial & Engineering in January 2021 and we have our new website launching soon, with lots of exciting times lying ahead for us.
Whilst these are indeed exciting times for Linear, it is also incredibly challenging times for everyone. The pandemic has meant that many of the usual (or old fashioned as my team keep telling me) ways of daily recruitment life have changed and so have our clients' businesses. Sadly there are some businesses that haven't managed to make it through, especially those in the retail sector who have suffered closures and therefore job losses across the country - I offer my sincere regret to those businesses and the people that have been affected in that way.
However there is now a light at the end of the tunnel with some industries now taking the first steps towards recovery, with vacancies starting to rise in Manufacturing and Warehousing in particular. The predictions for continued growth are promising and I raise a lockdown glass to that!
Caroline Oberman – Regional Director, North West
Caroline runs Linear's North West office, having joined the business in 2014. She lives in Cheshire with her two dogs Georgia and Hudson and spends a lot of time walking them through Cheshire and the Peak District. She plays for Knutsford Netball Club and has recently bought a 1930s house to start her first renovation project.
Before I started in the world of construction and recruitment, I worked in the fitness industry, working for LA Fitness and Fitness First. I was the Membership Sales Manager for Fitness First, and was subsequently promoted to Assistant General Manager, responsible for all sales, revenue, customer care and operations. I then entered the world of recruitment, working as a Trainee Recruiter and then Consultant for Beresford Blake Thomas, working within the housebuilding sector. I joined Search Consultancy in 2007, initially working as a Recruitment Consultant and building up a Construction team. Then the recession hit in 2008! I set up a new division within Nuclear Engineering and Power, and had teams in Manchester and Liverpool. I later re-established the Construction sector, working my way up to Divisional Manager.
I joined Linear Recruitment in 2014 after meeting Adam Turner for a coffee in the Radisson hotel to discuss his plans to open a North West office. Having worked for a large corporate company previously I was excited to take some autonomy and set up a new region for Linear and I was really inspired by Adam and what the company had already achieved so far. At that time I had been considering leaving recruitment but meeting Adam and the team at Linear gave me back my passion for the industry. I am so pleased I joined the Linear Recruitment family! I set up Linear's North West region, covering all areas of construction, and we continue to grow year on year.
I really enjoy working with my team and training and developing them. It is a real pleasure to see people succeed and I take great happiness in celebrating all their successes and being their support when things aren't going too well. I also love the relationships I have been able to make within the construction sector and I am able to call long term clients friends now. Being a natural sales person I also still enjoy developing business for the region and still get a high from winning new business. One of the things I am most proud of is my live interview on BBC Breakfast with Steph McGovern in 2018. I was invited on the show to discuss the skills shortages within the UK construction industry – made more proud by the fact that I have a great fear of public speaking!
Throughout the global pandemic, I feel incredibly lucky to be part of the Construction Industry. Whilst we did experience a large reduction in supply, it was for a relatively short time at the beginning of the lockdown early last year, and the industry is now back to being very busy once again, as construction has had continued support and investment to bolster the economy. There will be some positives to come out of the lockdown as we realise the benefits to having a more flexible working arrangement. We can now have meetings with people all over the country more easily with the introduction of Teams and Zoom. I do however, very much look forward to getting back out and seeing everyone face to face!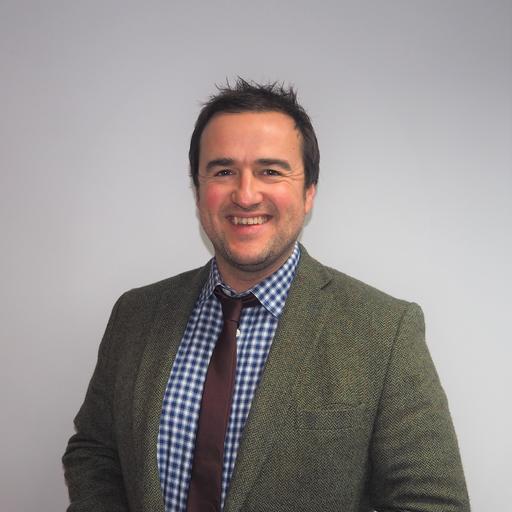 Gareth Arnold – Director
Gareth heads up Linear's Power & Utilities and Highways & Infrastructure Divisions, both with a national remit, from our Sheffield office. Outside of work he has a love for horse racing, rugby league and Sheffield Wednesday. Gareth's wife and son also have to listen to him singing and playing guitar most nights as he explores his love of music!
Having joined Linear way back in 2004, I've been with the company nearly half my life! As a teenager, I wanted to be a Rugby League player, but this changed whilst at college and university as I became the singer and guitarist in a band. We turned out to be pretty good, playing loads of gigs and being a resident band at Under the Boardwalk (for those that remember it). After graduating, I enrolled on a Teacher training course, but whilst enjoying parts of it, I knew it wasn't for me.
My first job was as a Management Trainee for an engineering company. I was there for four years and progressed to Logistics Manager. I learned a lot there, but left to pursue a sales career with another engineering company. After a while, I realised I needed to do something else and somehow drifted into recruitment. My dad and brother both worked in construction, so Linear seemed a great fit!
Now in my 17th year with the company, I've seen a lot of changes. Whilst the pandemic has shocked the world, I'd still say the hardest time was during the recession; winning business felt like being in a modern-day Oliver Twist plot (not that any pockets were picked, of course). Things are looking incredibly busy now, so I really think the best is yet to come for us.
My favourite parts of being in recruitment have always been sales; visiting clients and developing business with the great candidates we've met & spoken with along the way. I've also always enjoyed training and coaching colleagues, helping them improve and progress. Overall, it's the interaction and fun with people that make recruitment for me. I feel lucky to be in it.