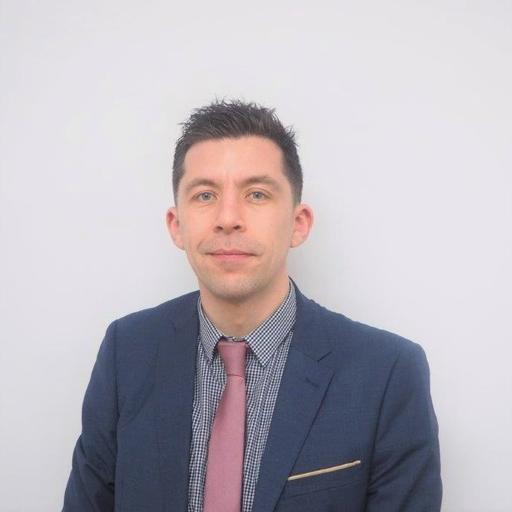 Geoff Taylor, our Operations Director, has a successful career as a Recruitment Consultant, having started out with Linear Recruitment over 18 years ago. Here he discusses the role in more detail, and what life as a Recruitment Consultant looks like.

Where do we start…?! Providing a definitive job description for a Recruitment Consultant is very difficult.
A Recruitment Consultant has many, many hats to wear but at the same time the role can be summed up simply as identifying the right person for the right employment opportunity. But that massively underplays the complexity of an industry that is worth £42bn.
When I commenced my career within recruitment, I had no idea how many variations of 'Recruitment Consultant' roles there were, and over the past twenty years the number of different roles within the Recruitment Industry has expanded even further.
Roles that sit within the Recruitment Consultant tag can vary in their duties as well, from Resourcer roles, Account Management roles, Non-Sales 180-degree roles, to all around 'traditional' 360-degree Recruiter roles. Irrespective of the role, recruitment is an extremely fast-paced industry bringing together clients and candidates.
Recruitment Consultant Responsibilities
As we've already touched upon, this can vary depending on the nature and flexibility of the role. Even speaking more generally, traditional recruitment consultant responsibilities cover many facets:
Business Development - using sales, business development, marketing techniques and networking to attract business from client companies
Building Client Relationships - building and developing long-standing relationships with clients within target industries, understanding what they do, their work culture and environment, and ultimately gaining opportunities to recruit staff for them
Identifying Candidates – using an array of methods to identify suitable candidates for the available employment opportunities, including advertising in a range of media, such as newspapers, websites and magazines, social media posting, using internal Candidate Database systems, and headhunting suitable but 'passive' candidates
Candidate Management – reviewing interested candidates, requesting references and checking the suitability of applicants before submitting their details to the client, shortlisting and presenting of shortlist to the client, briefing the candidate about the responsibilities, salary and benefits of the job and organising and preparing candidates for interviews and as requested by the client
Job Placement Management - negotiating pay and salary rates and finalising arrangements between clients and candidates
Offering Recruitment Advice – guiding both clients and candidates on salaries, pay rates, training and career progression, market trends, Business Development leads, HR processes and more
What Qualities Make A Good Recruiter?
A successful recruiter will be hard-working, determined, have a desire to build long-standing relationships, and be a thorough problem solver! The skill is having the ability to establish trust with clients and candidates so that you can understand what they really want – so that you can do the best possible job.
The ultimate aim for a Recruitment Consultant is to provide long-term recruitment solutions to both Clients and Candidates in an ethical and profitable manner for their employer. The Recruitment Industry can be extremely fast paced and successful Recruiters have the ability to build and manage strong relationships, to understand people and what motivates them, and to recognise where people will fit.
When I started out all those years ago, I certainly did not appreciate how involved the role could be and how crucial it can be to the success of an organisation or a project.
A role in recruitment is not for the faint-hearted but it can be an extremely rewarding one, where we can make an extraordinarily positive impact on the lives of both clients and candidates alike.