Interested in a career in recruitment? Learn how to get into recruitment, the benefits recruitment can offer and available progression routes.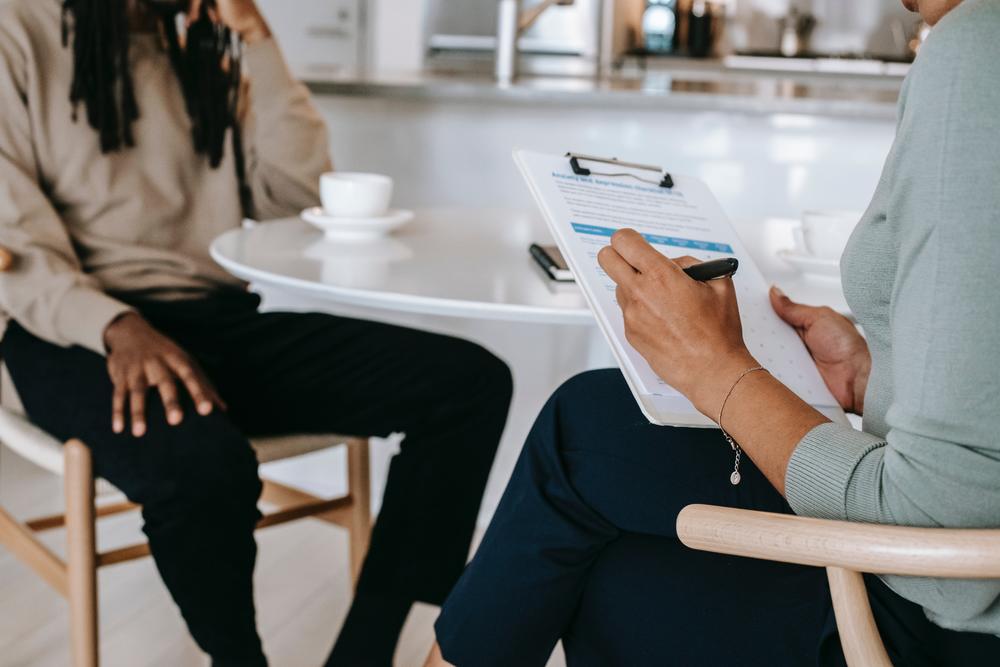 What is a Recruitment Consultant?
In short Recruitment Consultants provide the vital link between candidates and clients. They place the right people into the right job, and aim to establish long term working relationships with both clients and candidates.
Our Regional Director Caroline Oberman explains more about the role and her experiences of being a Recruitment Consultant.
How to Get into Recruitment
When I left college, my dream job was to be a Psychiatrist or a Social Worker. Fast forward to 2003 and I am working in the fitness industry, not knowing what direction to take my career in, and then chance upon an advert to become a Trainee Recruitment Consultant for Beresford Blake Thomas in Liverpool. The rest is history!
At that time 99% of the people who started in recruitment would say they had "fallen into recruitment" and it was pretty much the same for me. In recent years however it has grown in popularity; it is considered a career to be proud of, where you can earn a significant amount of money, and therefore candidates seek out ways to get their first opportunity within a recruitment agency.
Is Recruitment a good career? What are the benefits of working In Recruitment?
A career in recruitment can be exciting and fulfilling if you are willing to put the work in. You have the opportunity to work in an environment which is fast paced, energetic, exhilarating and rewarding.
Endless networking opportunities
It's an important part of being a Recruitment Consultant to network, and there are many occasions to do this. Sites like LinkedIn lead the way for professional networking online, but there are plenty of opportunities to get out there and meet people. Networking with people in your own business, industry and outside your field allows you to connect to all different kinds of people, increase your visibility and expand your knowledge and skill set.
Relationship building
Working as a Recruitment Consultant gives you the ability to build and develop meaningful relationships with clients and candidates.
Job Satisfaction
On a daily basis you are working with candidates to help them develop and progress their careers, along with clients to help them fulfil their business requirements. The positive impact you can have on people's lives cannot be underestimated.
Skill Set
In a Recruitment Consultant role, you achieve a wide variety of highly transferable skills. Communication, empathy, business acumen, sales experience, industry knowledge, entrepreneurial flair and innovation are just a few of them.
Career Progression
Recruitment is a profession where you can progress quickly, with constant opportunities for promotion based on your own hard work. Because you learn so many skills, if you combine this with hard work and effort, you can quickly move up the career ladder.
Independent working
Once you have the skills and training, you have the freedom to run your own desk and manage your client and candidate base, and allow your entrepreneurial side to really come into play.
Job Variety
Days are varied working as a Recruitment Consultant. You'll be writing job descriptions, arranging interviews, sorting rates, working on jobs boards, speaking to candidates and clients, carrying out business development, networking, attending events and training. You're unlikely to have two days the same.
Remuneration is very good
Being a Recruitment Consultant gives you the ability to earn very well, with most recruitment agencies offering good basic salaries and large uncapped bonuses and commission structures - high performance leads to high remuneration.
Career Paths within Recruitment
There is a wide variety of people within recruitment, with various opportunities, career paths and progression routes available depending on your individual aspirations. Some people wish to work independently on a desk generating as much revenue and therefore bonus for themselves as a Principle Consultant whilst others wish to become Team Leaders, Managers and Directors. This is another benefit of working in recruitment; you can choose your own career path and tailor this around your personality and personal goals.
Recruitment Graduate Schemes & Entry-Level Opportunities
Generally there are a few routes into a recruitment career – as a Graduate, a Trainee Recruitment Consultant, or as someone with a background in Sales with transferable skills.
Whichever route you choose to enter the recruitment industry, the skills you need are the same - you will be expected to be able to demonstrate:
Good Communication Skills
That you are highly driven and self-motivated
You have a hardworking attitude
The ability to demonstrate working to targets
That you are highly organised
Problem-solving skills
Find a Recruitment Role
Want to join Linear's thriving team of recruitment consultants? We are always keen to hear from the right people and we currently have various recruitment vacancies available across our offices in Manchester, Sheffield & Newcastle. If you are interested in a career in Recruitment, please get in touch or take a look at our current recruitment vacancies.