Architectural and Interior Design Recruitment Agency
Operating out of our Newcastle office, but with a national remit, Linear Recruitment works in partnership with Architectural and Interior Design practices, engineering and multi-disciplinary firms, Property Developers, Landscape and Urban Design Consultancies, Retailers and Local Authorities.
We have career opportunities available from Junior to Senior level, on both a permanent and temporary basis, including:
Architects
Architectural Technologists
Architectural Technicians
Architectural Assistants
Interior Designers
Landscape Architects
Urban Designers
BIM Specialists
Why choose Linear Recruitment?
For the first four decades of the modern Olympics, did you know Architecture was considered an Olympic sport? With a larger number of recruitment agencies out there, competing, we understand we need to stand out from the rest and earn the top recognition.
How do we do this?
It's simple. We work with you.
Yes, we know our markets, with specialist and experienced recruiters leading each division. However, our focus is to ensure we fully understand your business, recruitment requirements and look to become your partner of choice. Our motive of doing more with less, encourages us to develop and establish strong working relationships with our clients, with an honest and dedicated approach.
Our Architecture and Design division is one of our most recent openings which has grown from strength to strength and we already partner with several successful businesses, with exclusive agreements in place on the back of our work.
We take great pride in all the clients we represent, whether that be a brand-new smaller business to a larger global multi-disciplinary firm. Through our network or headhunting, we are committed to finding the right talent for your business.
We'll save you time, advertisement costs, stress and treat your recruitment with the importance it deserves, ensuring a positive experience. On top of that, Linear will also provide free advice on the best practice in recruitment and hiring processes in order to secure the right talent for your business.

Get in touch with one of our Recruitment Consultants for free and comprehensive advice, and to discuss how we can help place you in your perfect role.
Get in touch to find out more
Take a look at our Case Studies to find out more about how we've supported our clients to achieve their objectives through high levels of customer service and personal approach to recruitment.
Keep up to date with the latest industry and Linear news by viewing our News page and following us on Facebook, Twitter and LinkedIn.
This is a unique market. Dave always seems to find the right applicants, is always honest and always keeps me informed throughout the recruitment process. I would recommend Dave to any engineering company especially companies who require specialist trades.

Richard Wilkes (Emerson Automation Solutions)

We have used Linear for well over a decade and consider them to be the only agency that fully meets our needs. Their consultants always listen to our requirements and match the best candidates to the roles.

Mick Quinn (GMR)

We find all of the Linear team extremely helpful and communicative in advising if they have been able to resource our sites as requested. Our contact is extremely knowledgeable about the industry we work in.

Caroline Johnson (C Spencer)

Linear stands out from any competitors. There is a reassuring sense of passion and pride to obtain a position that you will suceed in and enjoy. Over the past four years I have had nothing but support and encouragement from my recruitment agency. Linear Recruitment has exceeded all of my expectations

D Howells (Candidate)

Friendly, always there for you and if half the agencies out there followed suit the recruitment sector wouldn't have hald the negative stigma it has.

L Ridgeon  (Candidate)

The level of contact and communication was 100% every step of the way. I am very impressed with Linear Recruitment's professionalism and welcoming service. I had registered with other leading agencies but they paled in comparison.

S Bone  (Candidate)

I have required the services of recruiters twice in my professional career. Lee Hopkin has gained me interviews at well-established Architectural practices. Lee has many contacts in the construction industry and is a recruiter I can trust. I highly recommend the Linear Recruitment team and would not hesitate in contacting them if I require work in the future.

Ian Davison (Architectural Technologist)

Linear acts as a key supply partner for us, ensuring we have labour to meet our requirements and needs. Staff provided are professional, knowledgable and suitably qualified for the roles required, ensuring they get the job done safely and to the standard we require.

Edward Mountain (Interserve)

I have dealt with Laura over the past 3 years. With Linear, Laura has provided us with temporary labour, mainly Telehandler Operators and General Operatives.
Laura is a very hard working and genuine person and I have no reservations in providing her with a positive reference.

Client (Director)

We have dealt with Linear Recruitment on numerous hires and have always been pleased with the service. We are enjoying a strong period of growth and we can rely on Linear to find the right talent for the business in an efficient manner. They listen to our requirements and really put effort in to understand the business whilst being truly dedicated to the job.

Diane Charlton (Group Operations Director)

Matt Brook Architects' strong client focus and passion for design quality have seen us grow rapidly during our first year. To support this growth it has been vital to secure talented like minded individuals which fit our practice culture. Elliot has invested in supporting our growth, taking the time to throughly understand our requirements, maintaining a highly proactive approach throughout the r…

Matt Brook (Founder)
Latest Architecture & Design Recruitment News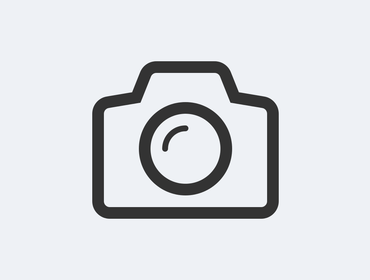 12/08/2022
Linear's Managing Director Gareth Tomkins gives his update on Linear's year so far.
Welcome to the Linear Recruitment Summer round up. I hope you have all enjoyed a lockdown-free, productive and successful first six months of the year. Here at Line…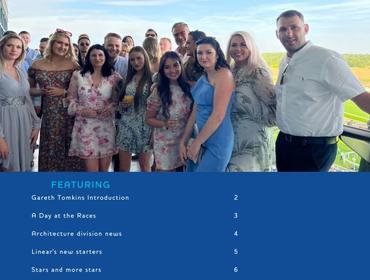 09/08/2022
Roll up, roll up and read all about it! Our latest newsletter is now available. Packed full of the latest Linear news, updates and employee features, we really hope you enjoy the read. As always, we'd love to hear your feedback; simply email feedbac…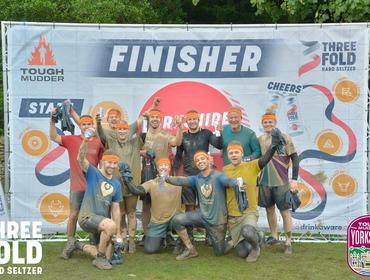 02/08/2022
Wow what a weekend Team Linear had at the Tough Mudder in Yorkshire.
Incredible performances and thankfully no serious injuries, just a few cuts and bruises.We've managed to raise over £700 for our two charities, The Sheffield Childrens Hospital …