Power & Energy Sector Recruitment
Power & Utilities is one of the fastest growing areas for professional recruitment and the number of energy sector jobs is increasing exponentially every year. Encompassing traditional power generation jobs, essential utilities jobs and renewable energy jobs, this sector is set to continue expanding for years to come as the UK's reliance on renewable energy sources grows to 30% by 2020.
Recruitment across infrastructure is gaining ever-increasing momentum. In order to best support this, Linear Recruitment is combining our Power & Utilities division with our Rail & Transport and Highways & Infrastructure recruitment teams.
This clarifies who we are and what we do:
RISQS accredited (five stars), our specialist Rail Consultants deliver high quality service, offering to our Rail candidates and clients Safety Critical and non-safety critical positions
Our history in transmission & distribution, Electric and Gas, makes us a leading agency with genuine capacity to provide proven candidates on a national basis
Supplying numerous high profile Highways schemes throughout the land, we can help with all aspects of work, civils, technology or quality related
Telecoms have and are being relied upon like never before; we are working with the country's leading contractors in enhancing its broadband and communication networks
We operate nationwide on Clean & Waste Water projects, civils, commercial and MEICA
Over the past 20 years, Linear Recruitment has built extensive relationships with high-quality power and utilities job candidates and have access to the most desirable vacancies in the energy industry. We work on National Grid Person, SHEA and NRSWA roles amongst a wide range of others.
We're uniquely placed to support ambitious, proactive energy job seekers to secure high-level employment opportunities in the rapidly growing power generation sector, whilst empowering employers in the energy and utilities sectors to continue sourcing, recruiting and retaining top-level talent at an ever-accelerating pace.
Power and Utilities Disciplines We Work Across
Our Power & Utilities division is located centrally at our Sheffield office, and services the whole of the UK.
This specialist team works exclusively with Power & Utilities candidates and energy sector clients, operating on temporary, contract and permanent job contracts across both white collar and blue collar roles. Linear Recruitment candidates placed into temporary and contact roles are also supported post-employment as we place them in new energy jobs once their existing assignments are complete.
Spread across a wide array of power, utilities and energy job roles, examples of assignments we have recruited for include:
Transmission and distribution; substation upgrades and new-build projects
Gas Compressor and AGI maintenance
IPW and ISS works
Waste Water Treatment and reservoir preservation
Flood alleviation and flood prevention schemes
Renewable energy generation projects
Telecoms infrastructure maintenance and installation
Understanding our clients' needs and the individual assignments or projects being undertaken is key to ensuring we source the correct candidates into open power, utilities and energy jobs. This attention to detail and understanding of project lifecycles means we are able to source and place candidates into jobs across the entire spectrum of power and utilities recruitment.
Energy jobs we recruit for might include, but are not limited to:
Mechanical and Electrical Engineering jobs
Process Engineer Jobs
TP137 Site Managers and Site Agents
Plant Manager jobs
Planners
Estimators
National Grid Competent Person, SCO91s and SCO1&2s
National Grid & SHEA Gas 360 Operators, Telehandlers, Dumper/Roller Drivers, Groundworkers, Shuttering Joiners and Steel Fixers
Why Energy Clients Choose Linear Recruitment
Linear Recruitment's energy recruitment and career consultants are available to support candidates throughout their search for a new role within the power and utilities industry.
Assisting our job seekers with practical support, interview tips and guidance on preparing CVs creates a frictionless, stress-free transition to finding a new energy industry job, and ensures we maintain a top-quality candidate pool for our recruitment clients.
Search our energy recruitment and utilities vacancies for available roles, or get in touch with the Power & Utilities team for free and comprehensive careers advice and to find out how we can help you find your perfect role.
Get in touch to find out more
Take a look at our Case Studies to find out more about how we've supported our clients to achieve their objectives through high levels of customer service and personal approach to recruitment.
Keep up to date with the latest industry and Linear news by viewing our News page and following us on Facebook, Twitter and LinkedIn.
Featured Roles
This is a unique market. Dave always seems to find the right applicants, is always honest and always keeps me informed throughout the recruitment process. I would recommend Dave to any engineering company especially companies who require specialist trades.

Richard Wilkes (Emerson Automation Solutions)

We have used Linear for well over a decade and consider them to be the only agency that fully meets our needs. Their consultants always listen to our requirements and match the best candidates to the roles.

Mick Quinn (GMR)

We find all of the Linear team extremely helpful and communicative in advising if they have been able to resource our sites as requested. Our contact is extremely knowledgeable about the industry we work in.

Caroline Johnson (C Spencer)

Linear stands out from any competitors. There is a reassuring sense of passion and pride to obtain a position that you will suceed in and enjoy. Over the past four years I have had nothing but support and encouragement from my recruitment agency. Linear Recruitment has exceeded all of my expectations

D Howells (Candidate)

Friendly, always there for you and if half the agencies out there followed suit the recruitment sector wouldn't have hald the negative stigma it has.

L Ridgeon  (Candidate)

The level of contact and communication was 100% every step of the way. I am very impressed with Linear Recruitment's professionalism and welcoming service. I had registered with other leading agencies but they paled in comparison.

S Bone  (Candidate)

I have used Linear Recruitment for over ten years for the provision of Engineering Professionals and Civils Operatives, in the Water, Rail, and Power and Energy sectors. The Linear staff are always on hand to assist in the recruitment of permanent and temporary appointments to suit our business needs.

Lee Blagden (CPC CIvils)

Linear acts as a key supply partner for us, ensuring we have labour to meet our requirements and needs. Staff provided are professional, knowledgable and suitably qualified for the roles required, ensuring they get the job done safely and to the standard we require.

Edward Mountain (Interserve)

I used Linear Recruitment to find my new position. Nick Henry assisted with everything that I needed from application stage to the completion stage and beyond. I would contact them again if I am ever in the position for new employment.

Aaron King (Candidate)

Linear Recruitment has provided myself with an excellent service over the years. I have always been given the best rates available. Also any issues I have had have been dealt with fast and efficiently.
Overall they have been a joy to work with.

Mark Fox (Client)

As a Client, Linear Recruitment provides a high calibre of individuals to suit all industries and environments, even at short notice. As a candidate, I received a professional service from the whole team at Linear, who secured me a position which was a pefect suit.

Thomas Durden (Senior Site Manager)

Linear continues to be a key supplier of specialist trades, labour and professional staff to us, supporting and assisting with our Civil Engineering works within the electrical generation and distribution sector. A trading relationship of over 10 years is testament to the service provided.



Robin Denton (Client)

Linear is right there with you all the way through your contract with regular phone calls to check that everything is running ok and there`s no issues with the regular payments which I receive like clockwork. A good company to deal with.

Les Jones (Candidate)

I found Linear Recruitment to be easy to deal with throughout the contract set up stage, and the subsequent time sheet submissions and receipt of prompt payments went without any problems. I am looking forward to my next contract with Linear Recruitment.

Paul Mannering (Candidate)

The team at Linear in Sheffield has been key to advancing my career in finding me quality contracts through their excellent contacts within the utilities sector. I wouldn't hesitate recommending anyone to use Linear Recruitment.

Gareth Medley (Candidate)

The team at Linear in Sheffield has been key to advancing my career in finding me quality contracts through their excellent contacts within the utilities sector. I wouldn't hesitate recommending anyone to use Linear Recruitment.

Gareth Medley (Candidate)
Latest Power, Utilities & Energy Recruitment News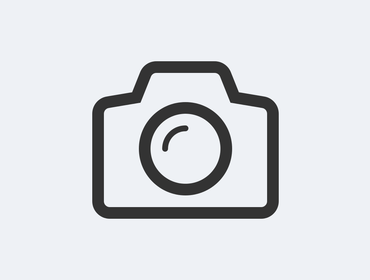 12/08/2022
Linear's Managing Director Gareth Tomkins gives his update on Linear's year so far.
Welcome to the Linear Recruitment Summer round up. I hope you have all enjoyed a lockdown-free, productive and successful first six months of the year. Here at Line…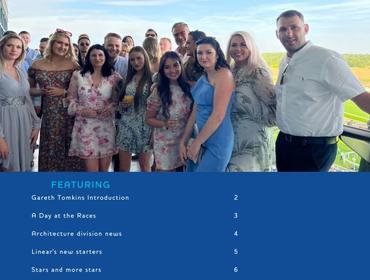 09/08/2022
Roll up, roll up and read all about it! Our latest newsletter is now available. Packed full of the latest Linear news, updates and employee features, we really hope you enjoy the read. As always, we'd love to hear your feedback; simply email feedbac…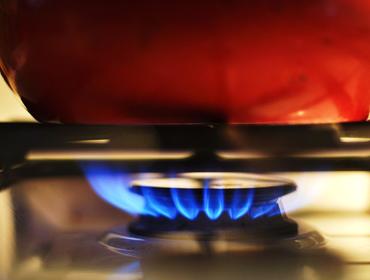 08/08/2022
It's impossible to escape talk of gas and electricity prices in the UK and projections for the prices in October 2022 and January 2023 when the price caps are reviewed are frightening. Our Rail|Power|Infrastructure Director Gareth Arnold looks int…